Your wellness space in the heart of Isla Mujeres
At Casa del Jaguar you will find a variety of services designed to help you unwind and relax your body and mind.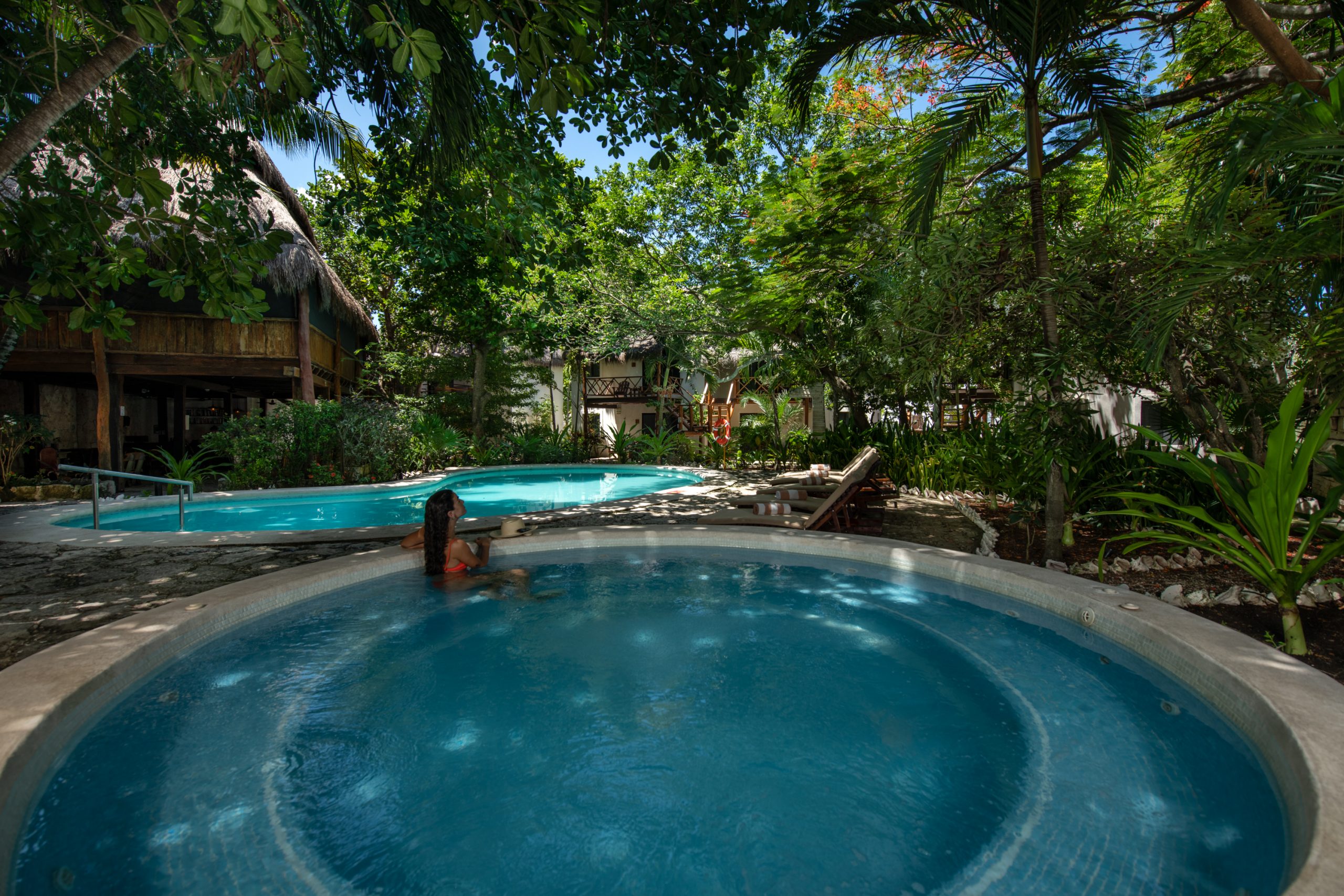 Immerse yourself in Serenity and Well-being
In this sanctuary of tranquillity, an unparalleled experience of relaxation awaits you in our exclusive Jacuzzi. Let the warmth of the water envelop you completely in a warm embrace and feel the accumulated tensions in your body melt away in a breath.
Renewal and Beauty at its Best
At the heart of our wellness haven, we welcome you to our Zazil-Ha laser spa, a sanctuary of rejuvenation and beauty that redefines the skincare experience. Here, you can enjoy a variety of laser body and facial treatments that will help improve the texture, tone and firmness of your skin and transport you to a state of complete renewal.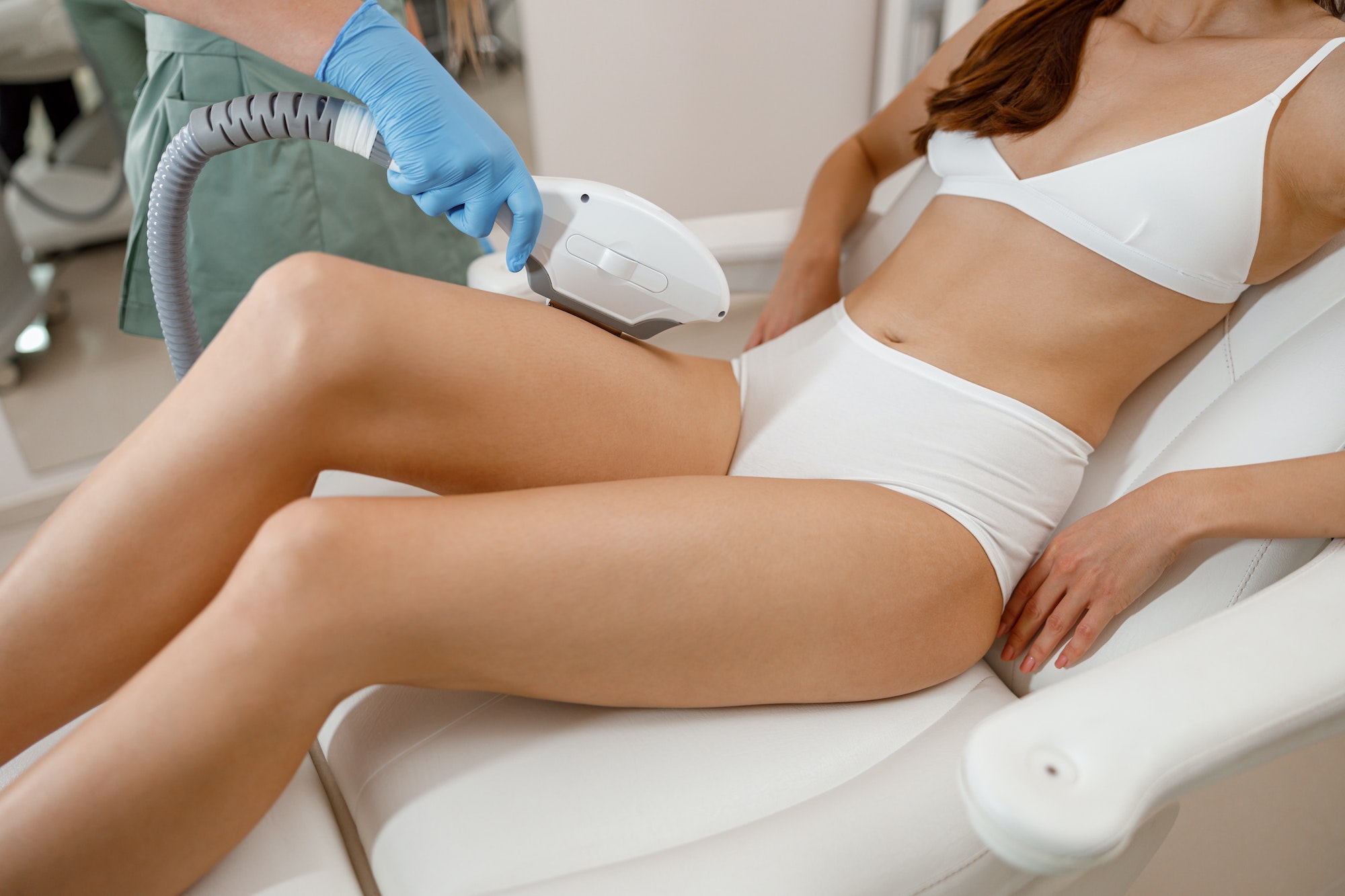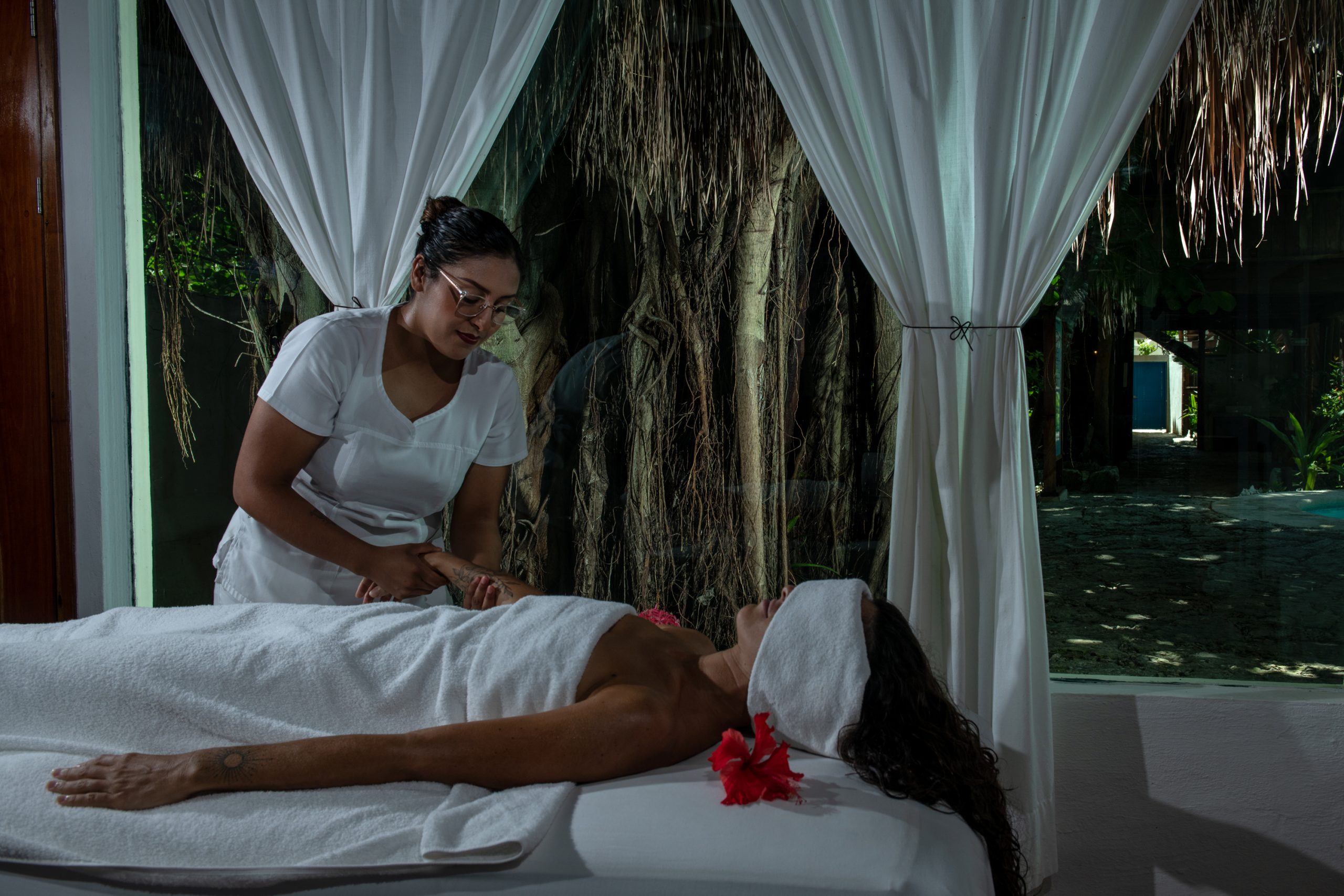 In our commitment to your wellbeing and beauty, we invite you to immerse yourself in an experience of care and self-love through our exclusive mud massages. Rich in minerals, it not only deeply cleanses the skin, but also nourishes it, leaving it soft, firm and rejuvenated. This ancient treatment has been appreciated for centuries for its benefits. At our exclusive spa on Isla Mujeres, we not only treat the skin, we nourish the soul and renew the spirit.
Your Journey of Relaxation and Renewal
We are proud to offer you a wellness experience that goes beyond expectations. Our massages are an invitation to a journey of relaxation and renewal amidst the tranquility of Isla Mujeres. Immerse yourself in this experience where body and mind intertwine in a state of calm and rejuvenation.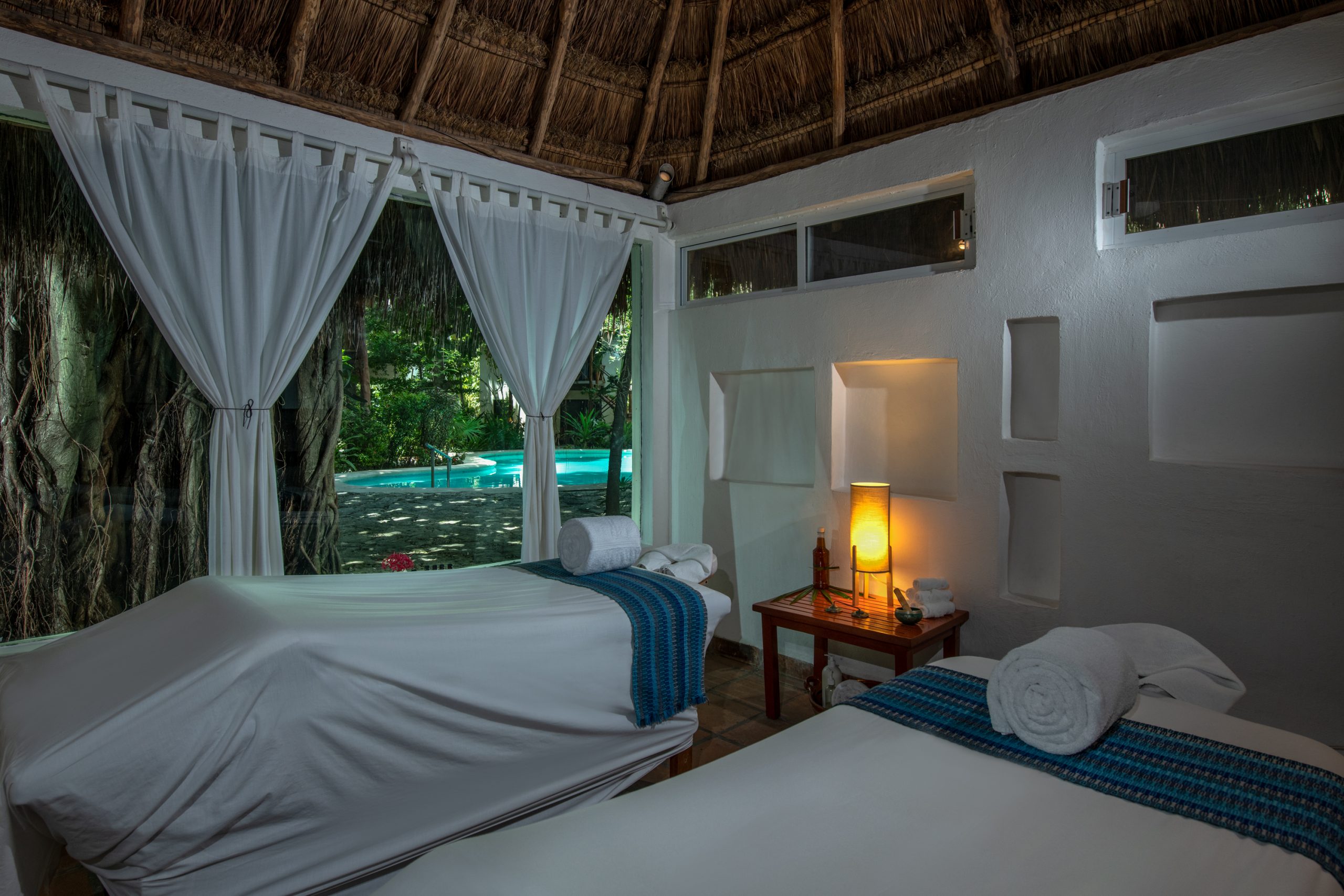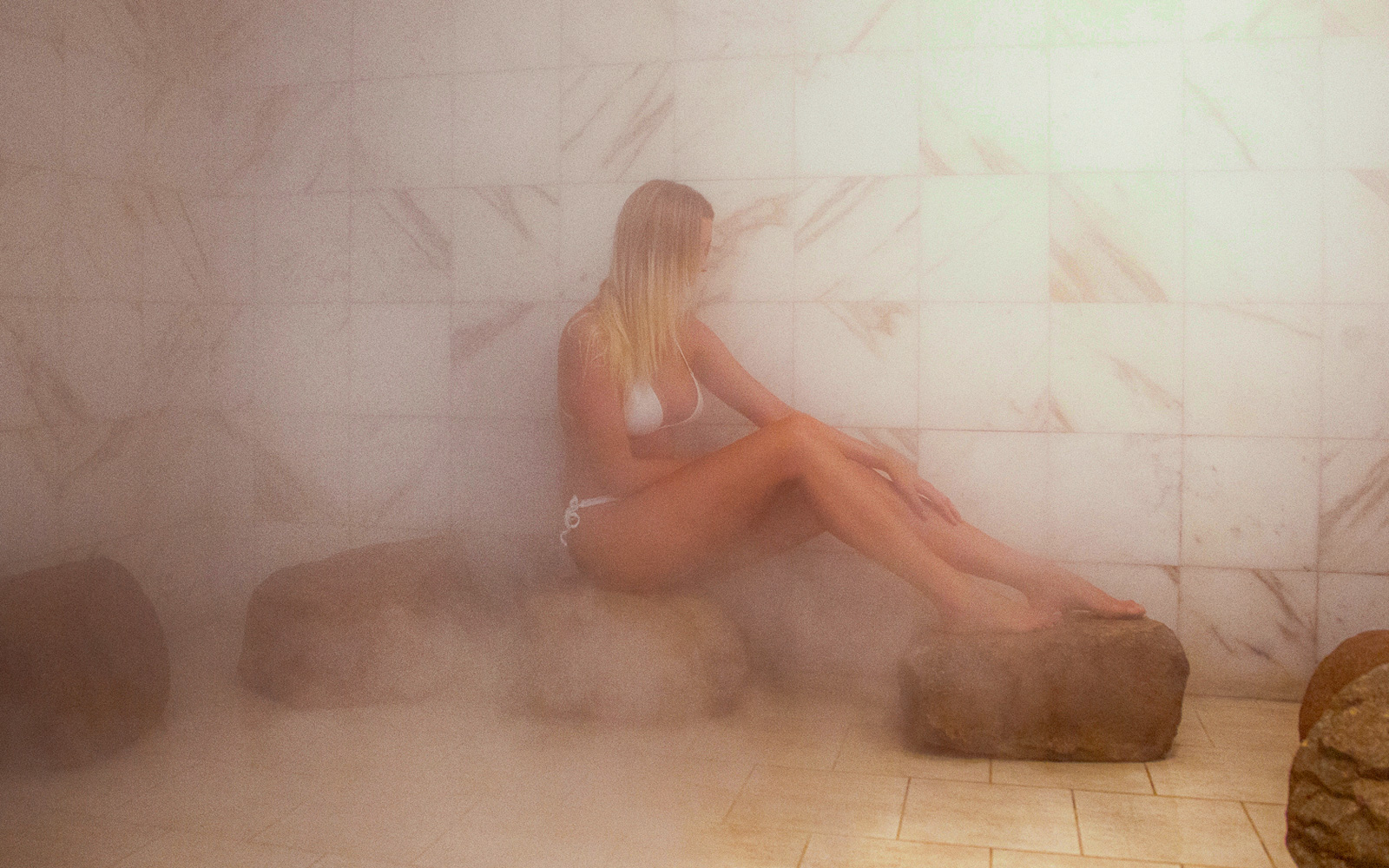 A Purification and Wellness Retreat
Our unique steam room is a space designed to release not only the toxins accumulated in the body, but also the stress and worries of everyday life. Steam helps to improve blood circulation, relieve muscle and joint pain, and revitalize the skin. In this atmosphere of comfort immersed in the beauty of Isla Mujeres, you will experience a deep purification that will rejuvenate both your body and mind.
In our commitment to your holistic wellbeing, we invite you to embark on a journey towards the perfect balance between body and mind through our yoga classes. In our serenity corner, we offer you the opportunity to experience a deep harmony and inner peace that will last beyond your stay. Complement your practice with reiki, Thai massage and aromatherapy.